Ted Cruz on Trump's Pro-Transgender Bathroom Comments: 'No Different from Politically Correct Leftist Elites'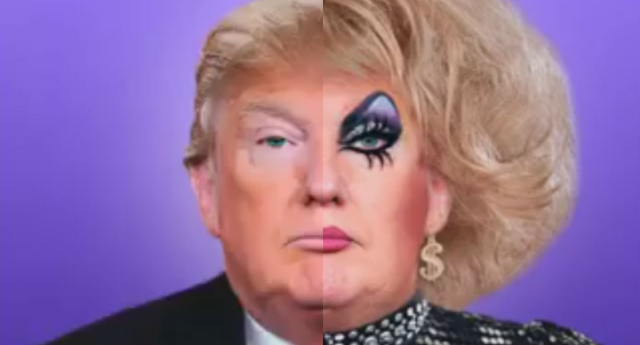 Ted Cruz on Thursday blasted Donald Trump for opposing North Carolina's new bathroom law, saying his rival is giving in to "political correctness" and that the country has "gone off the deep end" about the issue.
Trump said earlier Thursday that North Carolina should not have passed the law directing transgender people to use the bathroom that matches the gender on their birth certificate.
Cruz supports the North Carolina measure.
"That's not a reasonable position," Cruz said said of Trump's position in an interview with Glenn Beck. Cruz, who pointed out that he has two daughters and a son who are 8 or younger, called it "simply crazy… that grown men would be allowed alone in a bathroom with little girls — you don't need to be a behavioral psychologist to realize bad things can happen, and any prudent person wouldn't allow that."
Cruz tied the issue to political correctness, referring to ESPN's firing of commentator Curt Schilling.
Schilling, Cruz said, made "the rather obvious point that we shouldn't allow grown adult men, strangers, alone in a bathroom with little girls. That's a point anyone who is rational should understand."
Cruz also addressed the issue on Twitter.
We shouldn't be facilitating putting little girls alone in a bathroom w/ grown men. That's just a bad, bad, bad idea https://t.co/fpj3vUjKuF

— Ted Cruz (@tedcruz) April 21, 2016
Cruz is campaigning in Frederick, Maryland, where voters will cast their ballots Tuesday.
http://www.newsmax.com/Politics/US-Campaign-2016-The-Latest/2016/04/21/id/725108/