Thousands of Nazi Fliers Posted on Campus of NY Cornell University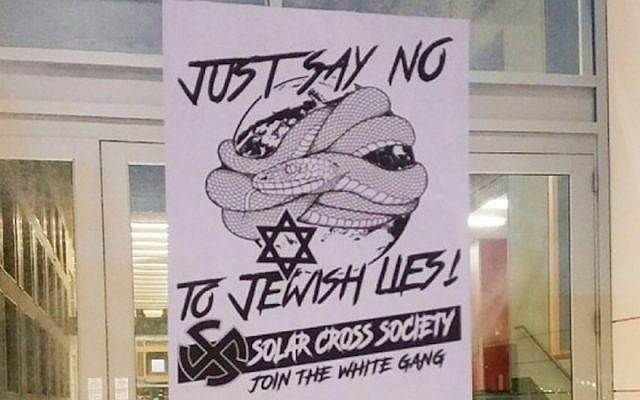 Anti-Semitic fliers with swastika-like symbols were discovered on the campus of Cornell University in upstate New York.
The posters, which read "Just say no to Jewish lies!" and urged students to "join the white gang," were discovered Monday morning and taken down the same day. They promoted the "Solar Cross Society," but there is no such group at Cornell and it does not have an internet presence.
The Ivy League school's president, Martha Pollack, denounced the fliers.
"Whoever is responsible for these fliers is hiding under the cover of anonymity, having posted them overnight," she said in a statement.
https://www.timesofisrael.com/fliers-found-at-cornell-read-just-say-no-to-jewish-lies/