Anti-Semitism: Jewish-American Pop Artist Banned from Music Festival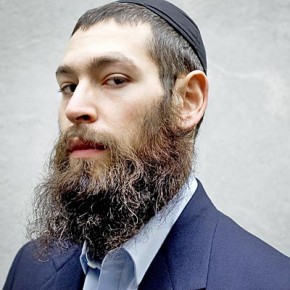 A European reggae festival has banned Jewish singer Matisyahu for refusing to declare his support for a [so-called] "Palestinian" state, reports Israel National News.
There is no such thing as Palestine or a Palestinian. It is a propaganda war intended to destroy the Jews.
Spain's Rototom Sunsplash festival disinvited Matisyahu after pressure from BDS campaigners calling for a boycott against Israel, even though he is American, not Israeli.
Festival organizers cited Matisyahu's open support for the state of Israel and demanded that he produce a video clip or sign a petition in support of the [so-called] "Palestinians." Matisyahu refused.
Israel National News noted that the ban 'was immediately slammed by the World Jewish Congress as 'a clear instance of anti-Semitism,' while Matisyahu himself issued a statement Monday night condemning the 'appalling and offensive' move.
"Rototom defended its decision in a long, rambling statement, in which it cited its 'over 22 years of actively promoting peace, social justice and human rights, while failing to address accusations of anti-Semitism."
http://www.truthrevolt.org/news/jewish-american-artist-banned-music-festival-burn-gays-singer-ok