Carly Fiorina Backs Cruz: 'Only Guy Who Can Beat Trump'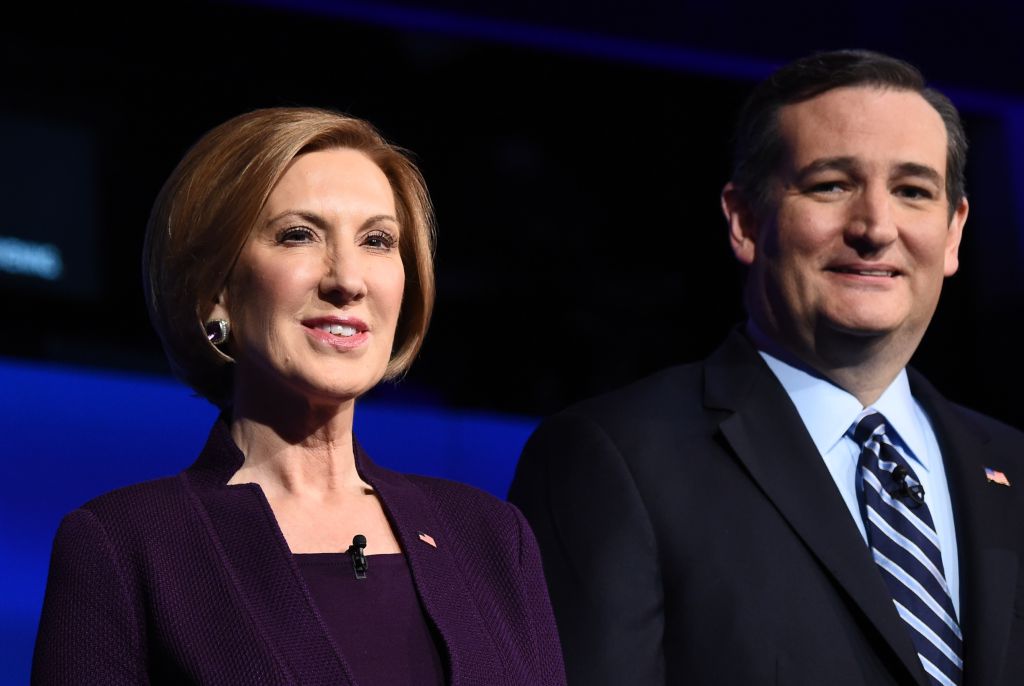 Former Republican presidential hopeful Carly Fiorina says she is endorsing Texas Sen. Ted Cruz for president.
Speaking at a rally in Miami Wednesday, Fiorina called Cruz a "leader and reformer… willing to take on the status quo in Washington."
"I think we need real reform, because we have too much economic and too much political power concentrated in the hands of too few people," Fiorina said. "And I ran because we need a real constitutional conservative serving in the White House."
"My husband Frank and I live in Virginia where we met and married over 30 years ago. We live near our daughter, son-in-law and two grand daughters. Last Tuesday we had a primary. I walked into the ballot box and I saw my own name on the ballot. It was kind of a thrill. But then I checked the box for Ted Cruz and I'm here to tell you why."
Fiorina roused a chorus of boos from the crowd when she mentioned front-runner Donald Trump and referred to the billionaire businessman and Democratic front-runner Hillary Clinton as "the system."
"Ted Cruz has always been a constitutional conservative. He is a fearless fighter and reformer and he didn't much care whether he got invited to the cocktail parties in D.C. We know Ted Cruz is a fearless constitutional conservative because he has fought for our liberties over and over again," she said.
"Ted Cruz has stood up and fought for our right to bear arms. He has fought — he has fought for our religious liberty. He has fought for your sovereignty. And he has won over and over and over. He has won. We know Ted Cruz is a leader and a reformer.
"He's willing to take on the status quo in Washington, D.C., whether it's replacing the irs or finally fixing the veterans administration so our veterans get the care that they deserve. Or finally figuring our immigration problems."
Fiorina ended her campaign in February after failing to earn enough votes in early voting states to take on leading GOP candidates including Trump, Cruz and Marco Rubio.
"The only guy who can beat Donald Trump is Ted Cruz," Fiorina said.
http://www.newsmax.com/Headline/Carly-Fiorina-Ted-Cruz/2016/03/09/id/718236/