OBAMA STATE DEPT: Iran's Terror Attack on Israel Won't Affect Suicidal Nuclear Talks
On Wednesday Hezbollah fired an anti-tank missile at a military vehicle in northern Israel.
Two soldiers were killed and seven others were injured.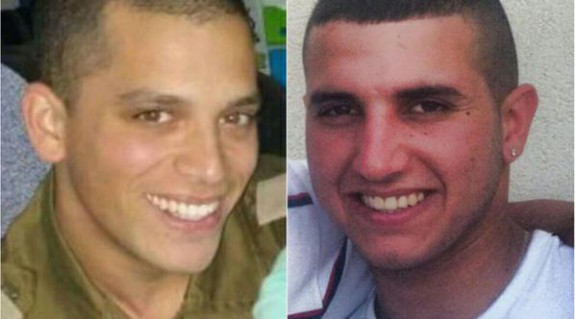 Two young IDF soldiers were killed in the deadly Hezbollah attack, Yochai Klengel (25) and Dor Nini (20).
Israeli Prime Minister Benjamin Netanyahu blamed the Iranian regime for the deadly Hezbollah attack in northern Israel.
"It is Iran that is responsible for yesterday's attack against us from Lebanon," Netanyahu said. "We will continue to defend ourselves against all threats, near and far alike."
Yesterday the Obama State Department said the attack would not affect US talks with Iran.
QUESTION: Will this event affect the talks with Iran regarding the nuclear issue?

MS. PSAKI: No, it will not.
Instead, today the Obama administration lashed out at Israeli Prime Minister Netanyahu for agreeing to speak before the US Congress in March.
http://www.thegatewaypundit.com/2015/01/obama-state-dept-irans-deadly-attack-on-northern-israel-wont-affect-nuclear-talks/